SnS Photo Booth Marketing Features
Snappy Booth Lite
Elegant and clean with wires hidden away underneath. It is powder coated white, height can be adjusted to accommodate guests or adults. Main face measures 19inches width by 24inches height with a 15-inch display. Kiosk can be vinyl wrapped or powder coated to your brand colors for long/repeated use.
Snappy Booth
Sturdy and heavy standing tall at 5'7″ diffused acrylic face measures 22inches x 36inches. A digital display can be mounted on top. An ipad can be attached on the side for onsite social sharing. It boasts with a 21inch LED display. This Kiosk can be vinyl wrapped, painted or powder coated for long or repeated brand use.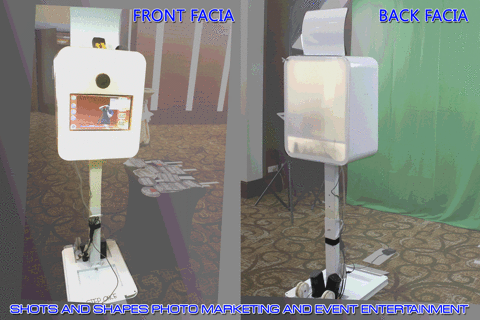 Snappy Booths Vinyl Wrap Branding
You can wrap the booth in Vinyl Sticker for ultimate branding. While the booth is on standby a VTR loop is played on screen. Photos can also be sent to a separate display for a slideshow.
Green Screen Setups
We are so fond of Holywood special effect movies and we can do it right at your event! Engage your guest with realistic graphics to add more fun and entertainment with interactive shots!
Custom Software Screens
Even the Screens can be Branded! We can create individual custom screens that event guests interact with.
Moving GIFs
The latest in social media platforms are moving gifs/ boomerang and short videos. We can provide them at your request!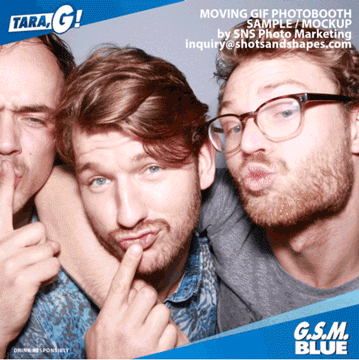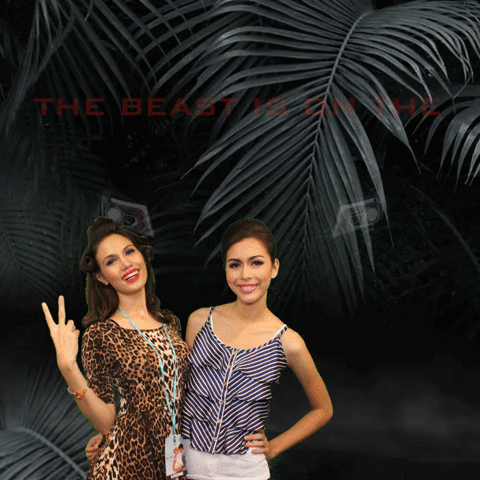 Photo Strips
Using Touch Screen your guests can select to create a photo strip. We can then cut the strips and even create a bookmark! or Friends can have the the copies for twice the fun and entertainment!
LandScape/Portrait and HashTag Prints
Land scape oriented print is the usual output, it can made out of 1 or several shots. Hashtag Prints are photos shared on Twitter or Instagram. Using a special unique Hastag we can pull the photo and print it onsite complete with custom branded template!
Custom Templates and Shapes
Even the Screens can be Branded! We can create individual custom screens that event guests interact with.
Social Powered User Generated Content
Guests can share their photos on their preferred social media platform. You can set a predefined message and guest can add their own caption. It is possible to conduct a short survey onsite. Guests can be asked to provide some information or like your corporate fanpage before then can get a print or share their photos.